Post by Obi-Shane on Sept 16, 2019 16:22:42 GMT -5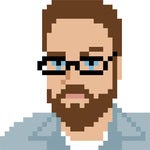 Thanks a lot for the answer. I'm actually pretty new to the hobby, so I hope that you won't mind a few follow-up questions!
I'm part of the Korbanth installed run, which I believe is also dependent on Goth (is that Ryo? I'm not familiar with names at this point!) for the chassis. As such, I'm juggling questions between your group and his, and I think that I'm getting my (metaphorical) wires crossed.

- Which chassis are you talking about, in this case? My understanding is that Goth designs different chassis for Korbanth's installs vs what goes up on his site/Shapeways. Is that going to be the case here? Or will they be the same? If different, which are you referring to in your comment?
- Totally understand the size limitation of the speakers, and I'm very glad to hear that we'll at least be above 20mm!

- I also agree with and appreciate your goal of increasing the battery size for the shoto hilt!

- This also sounds like there's no chance for this to be a removable battery solution for either hilt. Is that correct? Once the battery within eventually dies, would it be possible to replace it without destroying the chassis?
- When you say "Moving from the 2.1mm recharge solution to the setup like with the Kanan," I'm afraid that I lose you. Could you please explain what the Kanan is, and how it differs?
Thank you so much! I'm extremely excited to finally have a set of these for myself!

That's a lot of questions and concerns. Some of which I can't answer for you yet, and some of which I think only Korbanth will be able to later on. The chassis, both of them, are still in the design phase.
Ryo/Goth's Shapeways DIY chassis and Korbanth's chassis aren't the same, but they are designed by the same guy. Expect to see similarities. On this particular chassis I'm thinking they will both utilize the same speaker/battery combo. Past that and regards to your other questions about it I can't elaborate. As far as your questions about Kanan's and 2.1mm ports, just go ahead and forget I mentioned that. In my attempt to use examples I think I just added more confusion.