Post by profezzorn on Jan 17, 2021 21:38:21 GMT -5
Since the cat is out of the bag, left the house and is now riding off into the sunset, it might be time to start a thread about the upcoming V3 Proffieboard: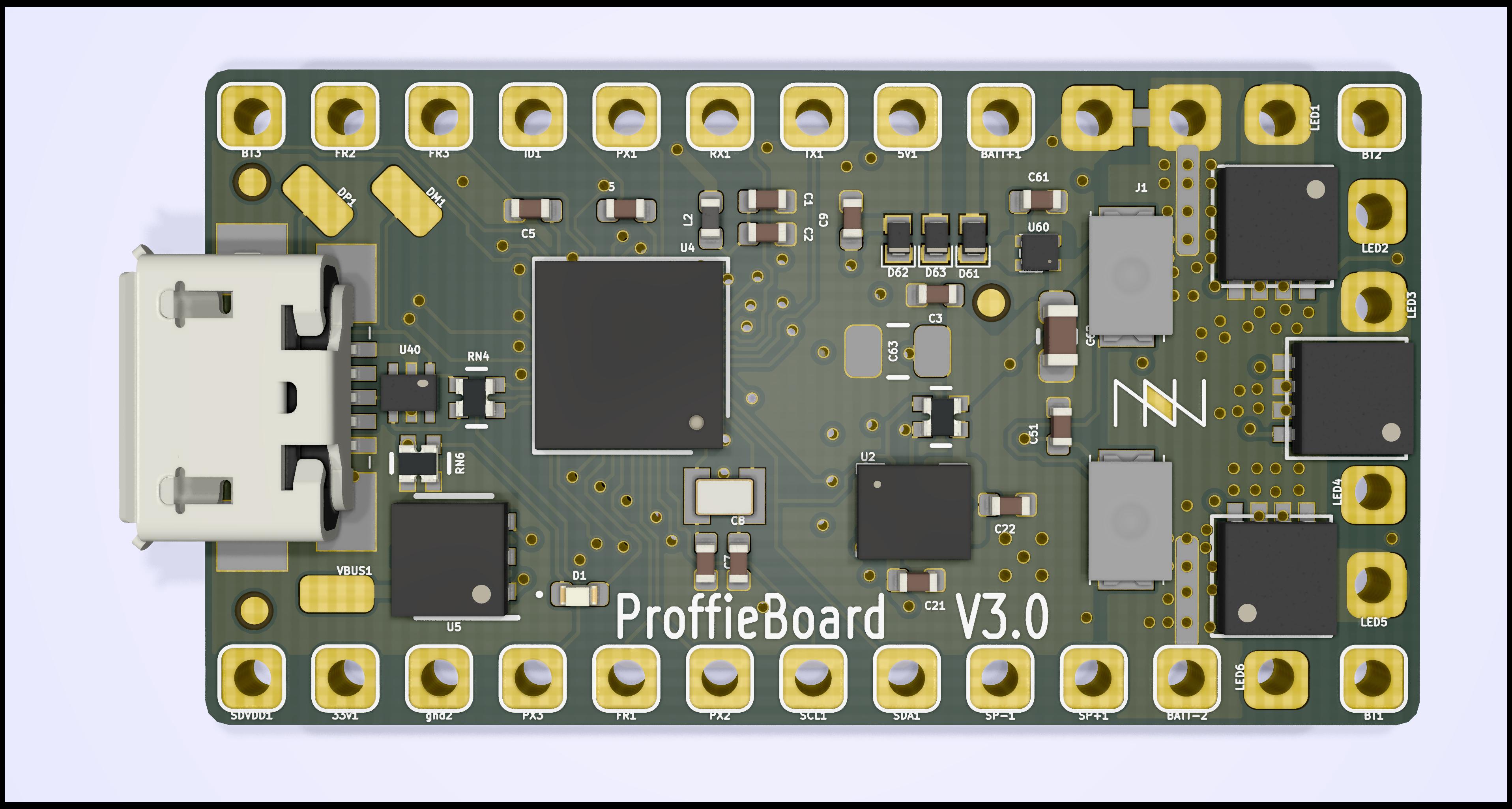 This board will be using a new CPU. The new CPU runs at the same speed and mostly the same as the old CPU, but it has a few important differences: More RAM, FLASH and pins.
Here is a list of improvements I'm making for Proffieboard V3:
More FLASH (512kB instead of 256kB): This means more presets, but it also means we can now turn on optimization without running of of memory
More RAM (160kB instead of 64kB): No immediate effect, but makes mp3 and echo effects possible
More PINS: New CPU is BGA with 64 pins instead of 48. This means more data pins, and and other things, listed below
Faster SD card access. The new board uses SDIO instead of SPI to access the SD card. SDIO is significantly faster than SPI. In initial testing I got 20 parallel streams. This means less problems with SD card and more CPU for doing other things.
USB charging: The V3 board has onboard charging configured for 450mA charge speed.
An onboard status LED helps show what the board is doing and when something goes wrong.
Three new "free" pads. These can either be used to drive 20mA LEDs directly, or as neopixel data pads, button pads or servos. The SWDIO, SWDCLK and RESET pads have been moved to the bottom of the board to make room for these new pads.
DM/DP/VBUS pads for external USB
spot for additional large capacitor if needed (helps when driving BT modules)
Two CPU pins are already tied together for Data1, making blade ID work without additional components
Power and AUX buttons are wakeup capable, unlocking the possibility of a deep sleep mode
Several other pins have been tied together as well, giving each pin more functions. This unlocks additional serial/SPI/I2S/I2C ports and analog pins. There are a LOT new possibilities for interfacing with other boards.

All of this in exactly the same size as a Proffieboard V2.
Right now, this board is in the prototyping stage. While most things have already been decided, if something doesn't work out, there may still be changes.
After prototyping comes beta testing, (which will be by invitation only) Beta testing takes a while because people will need to install boards in sabers, try them out and make sure nothing catches on fire.
Once beta testing is over, we'll move on to production. And after that I will release all the schematics, BOM and such things so that people can build their own if they wish.